Spencer Coffman has a background that proves he can accomplish whatever he puts his mind toward. He received the Presidential Award for Academic Excellence in 2005, at age 12. He then became homeschooled and finished middle school and high school in only three years and was published in the Who's Who Registry of Academic Excellence for the 2007-2008 year. By age 14 he had diplomas in Professional Locksmithing and Advanced Locksmithing.
In 2008, he enrolled in Alexandria Technical College where he excelled, receiving an Associates degree in Individualized Professional Studies and a diploma in Concrete Masonry all before age 17. He was also a part of the Phi Theta Kappa International Honor Society. While in the Concrete Masonry program, he achieved first place in a local Skills USA competition. He continued onto the state competition where he also received first place. Spencer continued on to the national competition and placed eighth.
In 2010, Spencer enrolled at Minnesota State University Moorhead, where he received a Bachelor of Arts Degree Summa Cum Laude in Psychology and a Bachelor of Arts Degree Magna Cum Laude in Philosophy. Spencer was 19 when he graduated from MSUM and was a part of the Psi Chi International Honor Society. He then worked very hard to publish his undergraduate thesis, and in 2013, his experiment, Facial Expression: The Ability To Distinguish Between Enjoyment and Nonenjoyment Smiles, was published in the Psi Chi Journal of Psychological Research.
Spencer then studied at the American TESOL University to become certified to Teach English to Speakers of Other Languages. He became certified to teach Children and Advanced students. He was then hired by the university to completely re-write and restructure their syllabi and curriculum. In addition, he revised their online platform and made it mobile-ready.
When his job there was complete, Spencer began extensively studying micro-expressions, emotions, and behavior. He was a natural and became certified at the expert level in both the Micro Expression Training Tool and Subtle Expression Training Tool developed by Dr. Paul Ekman. Spencer then decided to write a book of his own on body language. "One that would be short and simple. A book that would be very easy for people to pick up and read and understand in no time at all."
In 2015, Spencer published A Guide To Deception, a book that educates readers about deception and teaches them how to detect lies. Since then, Spencer has been working on writing several other books on a variety of different topics. Some of which include eBooks on what he has learned while in business for himself, and books that are designed to help other people live better lives.
Spencer has become an excellent video creator and is proficient in several video editing software tools and other editing programs. He manages several successful YouTube channels. In addition, he has many different social media accounts and websites for each of them. Spencer has also composed several songs and music albums that are used in YouTube videos. In short, Spencer has learned to dabble in almost anything and he pours out his passion, knowledge, and experience for anyone who wants to learn what he has learned.
Take a look at his website spencercoffman.com and check out all of the great resources he has to offer.



2005 President's Award For Educational Excellence
– President's Educators Awards Program

2008 Featured In Who's WHo Academic REgistry Of Excellence

2010 Concrete Masonry State Champion

2010 Concrete Masonry 8th Place National Championships

Member of Psi CHi & Phi Theta Kappa International Honor Societies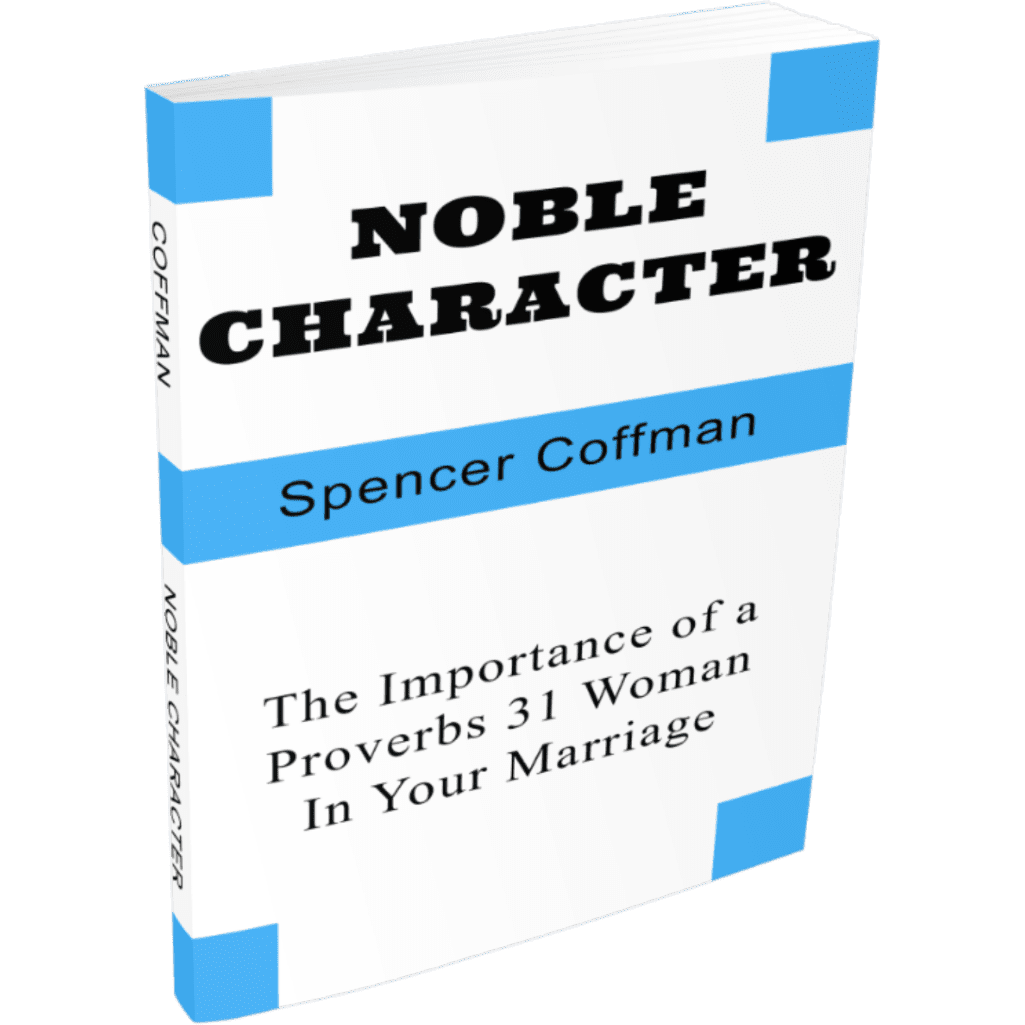 The Secret To A Successful Marriage What Is A Woman of Noble Character How Husbands Need To Treat Their Wives How Wives Need To Treat Their Husbands And Much Much More!!! "A woman of noble character has more value than you can even imagine. Especially when it comes to...