More Facebook Everything – Likes, Shares, Comments, Friends, Followers, Sales, And More!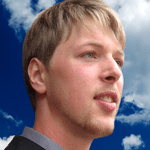 Thank you for your interest and support of More Facebook Everything. I hope it is something that you will find very useful in your everyday life. This book is exactly what you need to skyrocket your Facebook account.
It will show you everything you need to know to increase your traffic and sales. Therefore, take this great opportunity to pick up your copy of More Facebook Everything by Author Spencer Coffman for only $2.99 today!
Please feel free to share More Facebook Everything on all of your active social media accounts so your friends can learn how to drive traffic and make money with Facebook marketing as well!