Work Less Live More – 101 Productivity Tips For Getting Things Done So You Can Live Free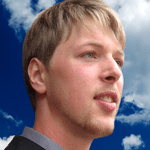 Thank you for your interest and support of Work Less Live More. I hope it is something that you will find very useful in your everyday life. This book is sure to help you get your work life in order so that you can spend more time doing the things you love.
Learn to be more productive and become better at getting things done. Apply the productivity tips within this book and you will be well on your way to becoming a much more productive person with a lot more free time! Therefore, take this great opportunity to pick up your copy of Work Less Live More by Author Spencer Coffman for only $2.99 Today!
Please feel free to share Work Less Live More on all of your active social media accounts so your friends can become more productive and enjoy more free time as well!
Product Details
Format: PBK, eBook
Author: Spencer Coffman
Cover Design: Spencer Coffman
Editor: Spencer Coffman
Publisher: Spencer Coffman
Date: April 2016
PBK ISBN: 978-15449013-0-5
eBook ISBN: 978-1-5337612-3-1
All Rights Reserved
Purchase Work Less Live More Today!
Get A Sample Of Work Less Live More FREE!